Thanks for taking a minute to leave a quick review of The Lean Brand on Amazon.com. The process is easy! Follow these three simple steps:
Step 1: Head to the Amazon Book Page
Here is the link for The Lean Brand: http://j.mp/theleanbrandbook
Step 2: Scroll down to the "Customer Reviews" section
Click "Write a customer review" button

Step 3: Leave Your Review and Star Rating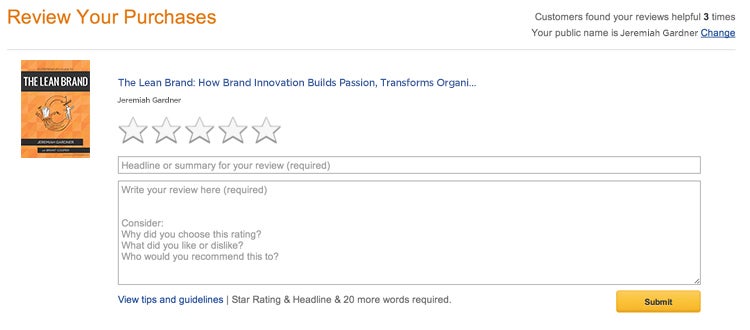 That's it! Thanks for taking the time to write a review, and we can't wait to read it!